Rising awareness about healthy lifestyle & wellness, growth healthcare sector coupled with outbreak of COVID-19 to propel Asia-Pacific hand sanitizer market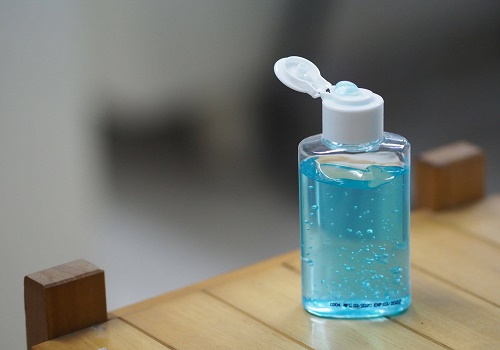 According to a recently released TechSci Research report, "APAC Hand Sanitizer Market By Product Type, By End User, By Distribution Channel, By Country, Competition, Forecast & Opportunities, 2025", hand sanitizer market in Asia-Pacific is projected to grow at a CAGR of more than 17% during 2021 – 2025, owing to increasing awareness about importance of hand sanitizers in maintaining good hygiene, spread of COVID-19, increasing product variants available across the market, and increasing disposable income across major economies in APAC region. The region is witnessing a trend towards increasing usage of hygiene products on account of rising concerns among the young adults about their health and wellness.
Browse 81 market data Figures spread through 80 Pages and an in-depth TOC on "APAC Hand Sanitizer Market "
https://www.techsciresearch.com/report/apac-hand-sanitizer-market/5036.html
The product type segment of Asia-Pacific hand sanitizer market is categorized into Gel, Foam, Liquid and Spray. Gel form of hand sanitizer market accounted for the majority share in 2019, followed by Liquid form. During the forecast period, the share of Gel hand sanitizers in APAC is expected to remain the highest among all product types as they contains more than 60% alcohol content, are watery in formulation and therefore provide the convenience of getting spread easily and penetrate into the skin, killing most of the bacteria. Sanitizers with different fragrances are gaining traction in India, China, and Japan. For instance, Himalaya Wellness launched new sanitizers in India that are available in fruit flavors including strawberry, green apple, litchi, and orange.
The distribution channel of Asia-Pacific region Hand Sanitizer market is categorized into Pharmacy, Supermarkets/Hypermarkets, Departmental/Convenience Stores and Others (Online, direct & institutional sales). Supermarkets & Hypermarkets account for the largest share in Asia-Pacific hand sanitizer market in 2019, followed by Pharmacy segment. However, during the forecast period, the share of Supermarkets/Hypermarkets is expected to decline on account of increasing focus of companies on selling their pharmacies, direct and institutional sales and online channels across the region. Urban areas remain the dominant consumption markets of hand sanitizers across APAC. Pharmacy and Supermarkets provide consumers with an advantage of scanning the product before buying, which helps them choose the right product. Moreover, this channel offers quick product access to the customer as compared to the online channel, where consumers are made to wait for product delivery.
The End User Segment of Asia-Pacific Hand Sanitizer Market is categorized into Household, Hospital and Others. Hospitals segment accounted for the largest market share in the region's hand sanitizer market due to an increasing number of health professionals using hand sanitizers frequently on a day to daily basis, especially after the outbreak of COVID-19. However, during the forecast period, the share of hospitals is expected to decrease on account of rising awareness about the healthy lifestyle and wellness among Household consumer segment.
Country wise, APAC hand sanitizer market is categorized into China, India, Japan, Australia, South Korea, Indonesia, Taiwan, Malaysia, Singapore, and Thailand. In 2019, China was the largest hand sanitizer market in the region on account of a huge number of customers who are concerned about their health and want to be immune from all diseases. Japan and India are the other two major markets in the region. China, Japan and India are anticipated to continue their market dominance in the coming years on account of huge consumer base, wide product availability, coupled with increasing penetration of online as well as offline channels.
Major players operating in Asia-Pacific hand sanitizer market include GOJO Industries Inc, Reckitt Benckiser (India) Ltd., Hindustan Unilever Ltd., 3M Company, Himalaya Drug Company Pvt. Ltd., ITC Ltd., etc. Leading players are focusing on expanding their hand sanitizer product portfolio to maintain sustainable growth in the market. The companies are also expanding their distribution reach with increasing number of pharmacies, hypermarkets and supermarkets mushrooming across various countries in APAC region.
Download Sample Report @ https://www.techsciresearch.com/sample-report.aspx?cid=5036
Customers can also request for 10% free customization on this report.
"APAC hand sanitizer market is expected to grow at a robust pace over the next five years, predominantly on account of increasing consumer awareness about maintaining proper hand hygiene, spread of COVID-19 and increasing income levels across the region. Noteworthy trends in Asia-Pacific hand sanitizer market include robustly growing demand from young generation; increasing popularity of hand sanitizers in hotels & restaurants in countries like India, Malaysia, Indonesia, among others; favorable government scenario across most the major economies in the region.", said Mr. Karan Chechi, Research Director with TechSci Research, a research based global management consulting firm.
"APAC Hand Sanitizer Market By Product Type, By End User, By Distribution Channel, By Country, Competition, Forecast & Opportunities, 2025" has evaluated the future growth potential of Asia-Pacific hand sanitizer market and provides statistics and information on market structure, consumer behavior and trends. The report is intended to provide cutting-edge market intelligence and help decision makers take sound investment evaluation. Besides, the report also identifies and analyzes the emerging trends along with essential drivers, challenges and opportunities available in APAC hand sanitizer market.
About TechSci Research
TechSci Research is a leading global market research firm publishing premium market research reports. Serving 700 global clients with more than 600 premium market research studies, TechSci Research is serving clients across 11 different industrial verticals. TechSci Research specializes in research-based consulting assignments in high growth and emerging markets, leading technologies and niche applications. Our workforce of more than 100 fulltime Analysts and Consultants employing innovative research solutions and tracking global and country specific high growth markets helps TechSci clients to lead rather than follow market trends.
Contact
Mr. Ken Mathews
708 Third Avenue,
Manhattan, NY,
New York – 10017
Tel: +1-646-360-1656
Email: sales@techsciresearch.com
Web: https://www.techsciresearch.com/