Increasing smartphones users, rising internet penetration, and innovation in OTT platforms to drivers India OTT video services market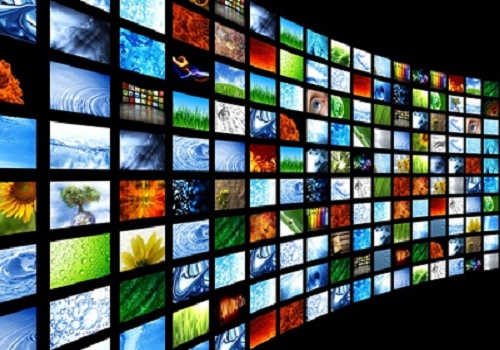 According to a recently released TechSci Research report, "India OTT Video Services Market By Streaming Type, By Region, By Company, Competition, Forecast & Opportunities, 2025", OTT video services market in India is projected to grow at a CAGR of more than 30% during FY2021 – FY2026. Major factors driving the market include increasing smartphone users, rising internet penetration, cheaper internet plans, increasing income levels, among others. Additionally, increasing urban population, which rose to 35% in 2020 from 32.7% in 2015, coupled with a rising number of market players focusing on price innovation, content creation and acquisitions & partnerships have been positively influencing the country's OTT video services market. Another factor that has augmented market growth over the last few months is the outbreak of coronavirus (COVID-19). With the impact of COVID-19 restrictions keeping most people at home, Indians are now spending more time on over-the-top (OTT) video services than ever, which in turn, is fueling the market.
India OTT video services market is categorized in terms of Streaming Type into Video-on-Demand and Live. Video-on-Demand segment has been accounting for the majority share in India OTT video services market and will continue to dominate the country's OTT video services market until FY 2026. This is due to significant consumer shift from traditional media to digital online streaming services and convenience of accessing video anywhere at any time.
Browse more than 6  market data Figures spread through 70 Pages and an in-depth TOC on "India OTT Video Service Market "
https://www.techsciresearch.com/report/india-ott-video-services-market/3164.html
In terms of region, India OTT video services market is categorized into North, South, East & West. North region dominated the market for OTT video services in FY 2020, followed by West, South and East regions. This regional trend is expected to continue in the coming years. North and West regions are expected to continue their dominance on account of a higher number of customers preferring to watch movies, series, etc., on OTT video services platform. Major players operating in India OTT Video Services Market include Zee Entertainment Enterprises (Zee5), Novi Digital Entertainment Pvt Ltd (Disney + Hotstar), Amazon Development Center India Pvt Ltd, Netflix Entertainment Services India LLP(Netflix), ALT Digital Media Entertainment Limited and others. Leading players are increasing their focus on content creation and price innovation, alongside looking into strategic acquisitions & partnerships to maintain sustainable growth in the market.
Download Sample Report @ https://www.techsciresearch.com/sample-report.aspx?cid=3164
Customers can also request for 10% free customization on this report.
"India OTT video services market is expected to grow at a steady pace due to the increasing demand for OTT video services among consumers, predominantly on account of rising penetration of internet and a rapidly growing young population using 4G portable devices coupled with rising income levels across the country. Adults and young adults are the primary users of OTT video services, and they are also the target consumer segments for the major OTT players operating in India.", said Mr. Karan Chechi, Research Director with TechSci Research, a research based global management consulting firm.
"India OTT Video Services Market By Streaming Type, By Region, Competition Forecast & Opportunities, FY 2026" has evaluated the future growth potential of India OTT Video services market and provides statistics and information on market structure, consumer behaviour and trends. The report is intended to provide cutting-edge market intelligence and help decision makers take sound investment evaluation. Besides, the report also identifies and analyzes the emerging trends along with essential drivers, challenges, and opportunities available in India OTT Video services Market.
About TechSci Research
TechSci Research is a leading global market research firm publishing premium market research reports. Serving 700 global clients with more than 600 premium market research studies, TechSci Research is serving clients across 11 different industrial verticals. TechSci Research specializes in research-based consulting assignments in high growth and emerging markets, leading technologies and niche applications. Our workforce of more than 100 fulltime Analysts and Consultants employing innovative research solutions and tracking global and country specific high growth markets helps TechSci clients to lead rather than follow market trends.
Contact
Mr. Ken Mathews
708 Third Avenue,
Manhattan, NY,
New York – 10017
Tel: +1-646-360-1656
Email: sales@techsciresearch.com